"Excellent clinic - very efficient. Miss Mullan is super efficient and has a very calming, reassuring approach to patients. Allows time to answer questions & explain everything. Wish all consultants could be as empathic - thankyou!." Dec 2017
"Miss Mullan, thank you for all the care and attention you have given me in the last few weeks. Kind regards, Mrs VG" Feb 2016
"Just a card to say Thank you so very much for everything that you have done for me. Another year has passed and myself and family are grateful to you and the breast screening team for your expertise, professionalism and kindest" Mrs CT March 2016
"Dear Dr Mullan, I would like to thank you most sincerely for all the loving care you showed to my daughter, R. The care and empathy shown was amazing. I know she appreciated the good humoured banter between you and herself. Sincerely yours, CH." Jan 2016
"I have nothing but praise for Miss Mullan she has been wonderful in every way throughout my treatment before, during and following surgery!" Dec 2017
"Miss Mullan, I am externally grateful to you for all you have done for me so far during this not so nice part of my life. I think you are a remarkable lady, Regards J" Oct 2015
"Dear Miss Mullan, Thank you for helping me through a difficult time. You and your team are so kind coming in on 29th June 2015 especially to do my operation after a busy day. Regards, H" June 2015
"I am very happy with my results following my mammogram. My surgeon Miss Mullan is a dream!! " RS Nov 2017
"Dear Miss Mullan, Simply I'd like to thank you very sincerely for the attention you gave us earlier in the year, when you took time from your busy schedule to arrange, at short notice to operate on my wife. We didn't have the opportunity at the time to thank you, but we were much relived by your response and remain appreciative of your help", AS May 2015
"I just want to say "Thank you" but words are not enough for the wonderful work you have done for me and others too. Kind regards, VJ Sept 2015
"Just to say a big big thank you for what you have done for me. It is marvellous that the cancer has gone. Best wishes RC" Aug 2015
"To Miss Mullan. I just wanted to say a huge thank you from myself and my family for taking such good care of me. I feel so privileged to have you as my Consultant" SA June 2015
Letter to the Chief Executive of Worcestershire Acute NHS Trust " I was treated by Miss Mullan and her team and cannot express enough praise for the way I was looked after, with dignity, compassion, and understanding and all in such a short time scale". Mrs HM, Feb 2015
"Dear Miss Mullan, Thank you for your care and patience during the consultations" KH Oct 2015
"With all my very grateful thanks for all the kind and caring treatment I've met with. You truly set the Gold Standard of care, to which all in the medical and caring professions should aspire to. With my kind regards, LB Aug 2015"
"Just wanted to say Thank You for saving my life. No words can express how grateful I am. Xx" Mrs TW Sept 2015
"To Miss Mullan. Thank you for all you did for me during my recent treatment. Particularly for being so understanding about my fears. I really do feel I can talk to you. Thanks again, PP June 2015
"Dear Michelle It is difficult to express how deeply grateful I am for the exemplary care you have given me over the past few weeks. I am sure you are well aware how angry, scared and isolated women with breast cancer can feel. Your understanding and compassion have genuinely helped alleviate this for me. If you had not suggested that further investigations were a valid route considering my history, then my position, in the not too distant future would have been far bleaker. It feels so inadequate to thank you again but it is sincerely meant." CT March 2016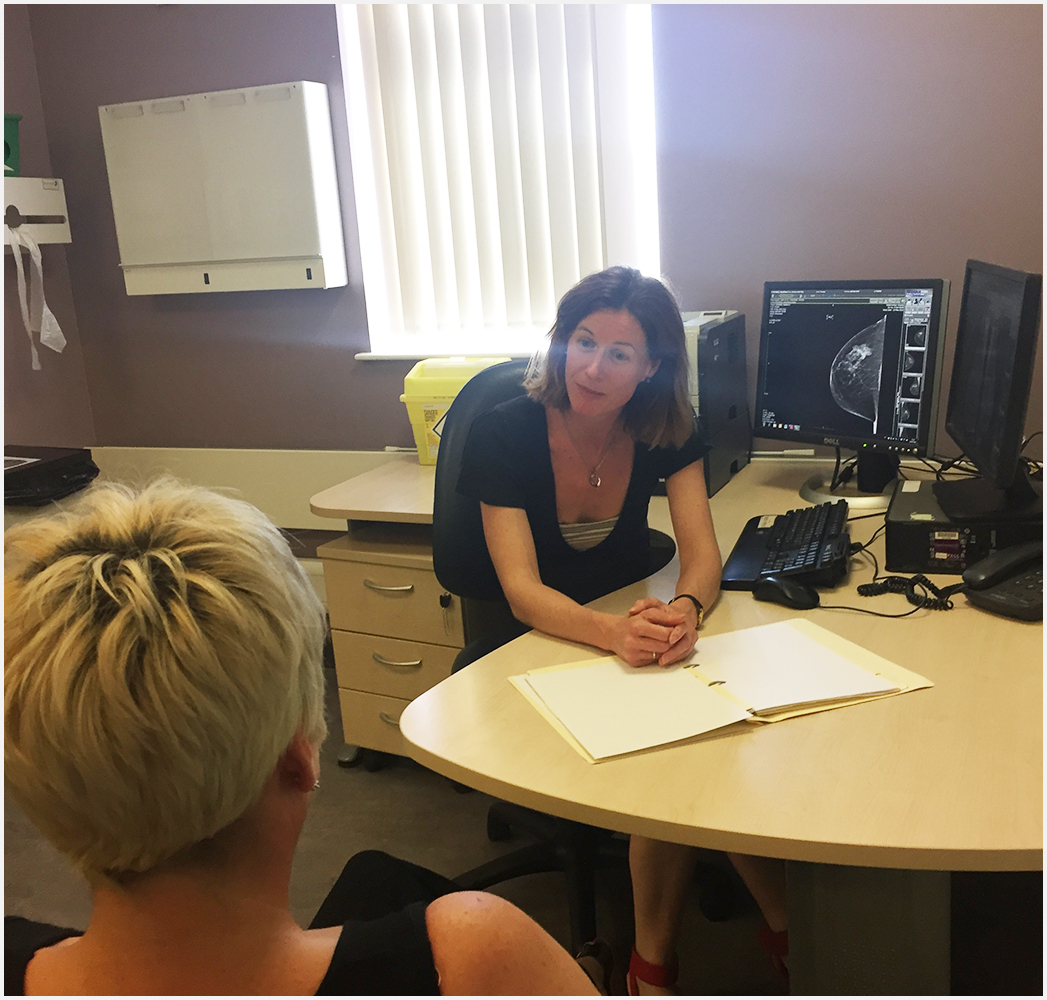 Quick Enquiry
Feedback from colleagues
"Miss Mullan is a consummate professional, displaying excellent communication skills and the ability to empathise with patients. Miss Mullan's practical and technical skills are excellent. Miss Mullan is approachable and is always available to provide help, support and guidance to all members of the Multi Disciplinary Team and beyond. An excellent role model."

"Excellent colleague to work with very reliable treats patients with dignity and respect good team leaded and player pleasure to work with Ms Mullan"

"Pleasure to work with, communicates well about patients who might be clinically challenging. Works well with the theatre team and seems to have a really good relationship with her patients, who she clearly cares about."

"Michelle is an excellent colleague, with sound clinical judgement. Her operative skills are first rate and she always ensures appropriate post operative care is in place. She is a good leader who puts the interests of the breast team first."

"Miss Mullan is a very professional and reliable colleague. She has got an innate leadership attitude but at the same time she is very supportive with both the staff and the patients."

"Miss Mullan is an exceptional surgeon. I always feel she treats each patient as if they could be a member of her family, giving them the best in every way she can. She is a pleasure to work with."

"Miss Mullan always acts with the best interest of the patient. she is very supportive of the whole theatre team especially trainees and will always take time to teach them"