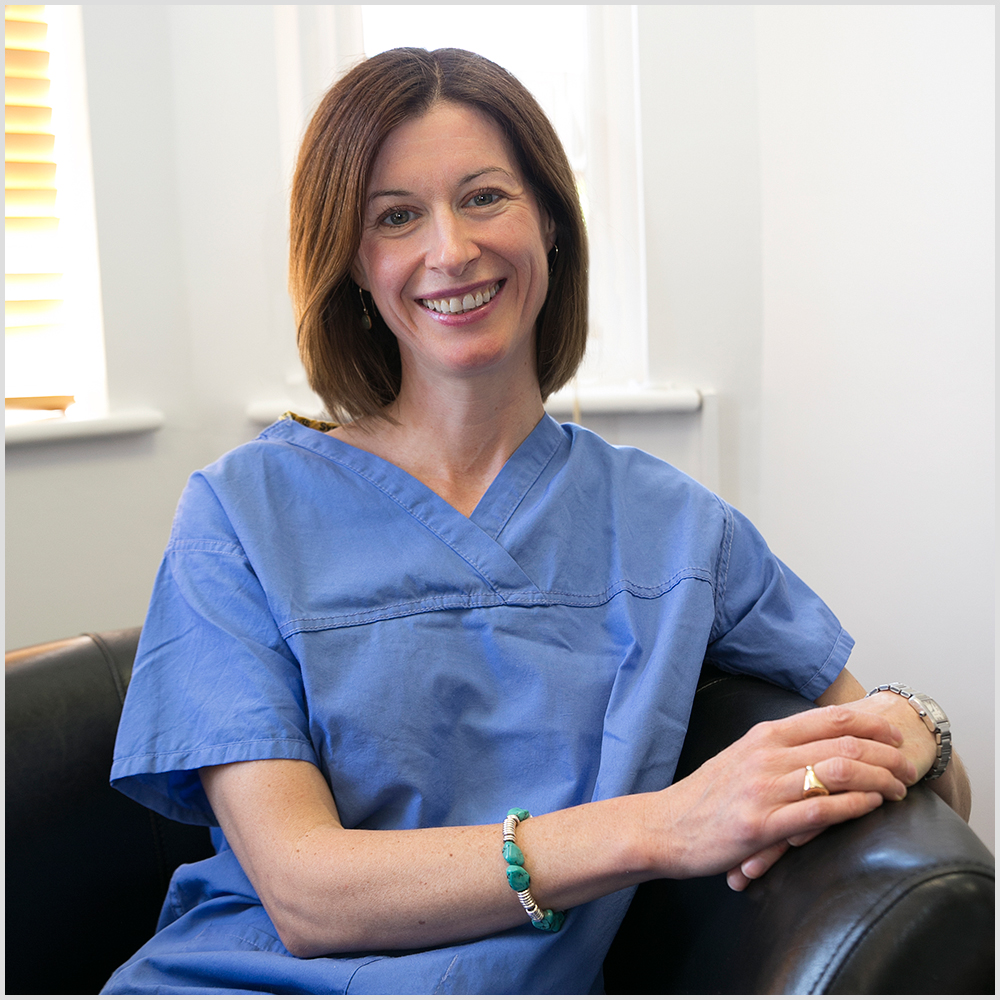 Miss Michelle Mullan MB ChB BSc (Hons) FRCS
Miss Michelle Mullan qualified from the University of Bristol in 1995 and underwent her surgical training in Bristol and the West Midlands. She has always been interested in breast disease, and undertook research at The Royal Surrey County Hospital in sentinel lymph node biopsy, as part of the Medical Research Council ALMANAC Trial. Michelle has been appointed as an Ordinary Trustee for the Association of Breast Surgery and sits on the Clinical Practices and Standards Committee.
Her advanced surgical training in Oncoplastic Breast Surgery was in the UK and the United States, practising at the University of Michigan, Ann Arbor, and the Henry Ford Institute in Detroit. She was admitted as a Fellow of the Royal College of Surgeons of England in 2006. In 2008 Miss Mullan won the European Society of Surgical Oncology Travelling Scholarship and spent her time at the Nottingham Breast Institute. Her first consultant appointment was in Worcestershire in 2008, where she was Lead Cancer Clinician for the County. Currently she is an Oncoplastic Breast Consultant at North Bristol NHS Trust and Clinical Digital Lead for Outpatient Transformation at NBT.
Her clinical interests include breast cancer surgery using oncoplastic techniques, sentinel lymph node biopsy, lipofilling of breast defects (Colman fat transfer), breast reconstruction, nipple reconstruction and nipple tattooing. She is also fully qualified to perform breast ultrasound.
Michelle has specialist interests in breast cancer diagnosis, treatment, surgery (including reconstruction), benign breast disease and breasts disorders in teenagers. She has been a Consultant Breast Surgeon for over 11 years and personally treats around 150 women with breast cancer a year. She leads her multidisciplinary team of oncologists, radiologists, pathologists and breast care nurses, to ensure her patients receive state-of-the-art surgical and compassionate care.
Moreover, with an additional First Class honours degree in Psychology, Michelle is able to advise women about their diagnosis and to help them understand treatment options and recommendations, providing medical facts, debunking myths, and offering coping strategies.
"I understand the psychological impact a breast cancer diagnosis can bring. It affects not only the patient but also everyone around her. When treating a patient, I aim to take into consideration treatment recommendations from an oncological cancer perspective, but more than that, I take a holistic approach to the whole person as I understand the emotional and psychological impact a breast cancer diagnosis can evoke.
Naturally women feel very vulnerable when they come to a breast clinic. I truly believe it is such a privilege to work with my courageous patients and treat them at this time. Occasionally patients say it must be difficult to do my job, but I always reply that I know I make a positive difference to fellow women every day.
Outside of work I find time to relax with my family, swim regularly and am a member of a book club. I love entertaining and can often be found baking bread at the weekends. I am currently brushing up on my French, as well as teaching my sons to ski, but know it won't be long before I am the last one down the mountain! "
Dear Michelle. It is difficult to express how deeply grateful I am for the exemplary care you have given me over the past few weeks. I am sure you are well aware how angry, scared and isolated women with breast cancer can feel. Your understanding and compassion have genuinely helped alleviate this for me. If you had not suggested that further investigations were a valid route considering my history, then my position, in the not too distant future would have been far bleaker. It feels so inadequate to thank you again but it is sincerely meant.
Dear Miss Mullan, I just wanted to say "Thank you" for the care and central role you have taken in my very successful treatment. There are not really any words that can explain how grateful I (and my family) are. I know that you are "Just doing your job" but as a patient and fairly frightened lady, the clarity of explanations, genuine/honest conversations enable me to feel fully aware of my treatment. Above all else, I could trust you and knew "it would be done". With very best wishes, Sarah.
With all my very grateful thanks for all the kind and caring treatment I've met with. You truly set the Gold Standard of care, to which all in the medical and caring professions should aspire to. With my kind regards
Dear Miss Mullan, Simply I'd like to thank you very sincerely for the attention you gave us earlier in the year, when you took time from your busy schedule to arrange, at short notice to operate on my wife. We didn't have the opportunity at the time to thank you, but we were much relived by your response and remain appreciative of your help
Dear Dr Mullan, I would like to thank you most sincerely for all the loving care you showed to my daughter, R. The care and empathy shown was amazing. I know she appreciated the good humoured banter between you and herself. Sincerely yours
Patient Understanding
100%
Clarity of Consultation
100%
* Patients who scored Michelle as excellent on her most recent GMC revalidation process
SPECIAL CLINICAL INTERESTS
Oncoplastic breast & reconstructive surgery
Sentinel node biopsy
Colman fat transfer
Breast ultrasound
Women in Surgery
British Medical Association
Fellow of Royal College of Surgeons
British Association of Surgical Oncologists